E-goi can engage your site visitors with
instant browser-based messages
- aka "web push". Perfect to acquire leads and grow repeat customers!
You'll first be adding a notification invite to your website. Then simply create the message you want to send out. Anyone who say "yes" to your invite
will get your message in their own browser
(or even as a system notification if they've closed their browser).
Adding the invite to my site
1) Start by setting up Connected Sites. This step will allow you to connect E-goi to the website where you want to display the invite.
If you prefer, you can do it later, but it'll be necessary to activate the invite on your site.
If your site is integrated with one of our plugins like WordPress, for example, it's very simple, as you just need to enable this option in the plugin with just one click :)

2) Hit the "Collect" menu, hover the mouse pointer over "Web push apps", and click "Create".

3) Choose the "E-goi Domain" option and the contact list where visitors who accept the invite will be located.
Choosing the E-goi domain allows you to put your brand name in the URL and your visitors will see something like "yourbrand.egoiapp2.com".
If you prefer the invite to show your site's domain instead of "egoiapp", you should follow these steps.

4) Then, type the name of your invite to customise its URL. It's usually the same as your site or brand name, but you can change it at will (it'll replace "example" as shown below).


5) Design the invite and define its behaviour.
Select the type of invite and personalise the image, title, message, colors, and position.
Customise the opt-in and opt-out messages, and give the option to subscribe by email.
Define under what conditions you want to show the invite and associate add a tag to the visitors who subscribe.

6) Next, personalise the message confirming the subscription.

7) Finalise by choosing the website where the invite will be displayed and you're done!
Remember that the site was previously set up in the first step.

8) Now simply go to your website using Chrome, Firefox or Opera and you should see your invite popping up :)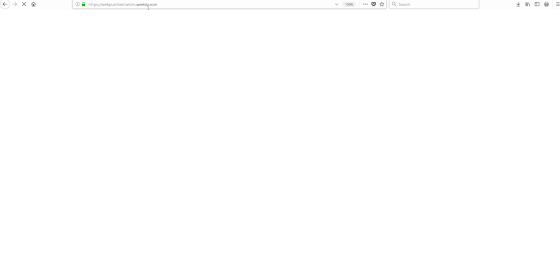 Can I use a floating icon as my invite instead of a window?
Sure! The good thing about this is that your invite icon will be visible at all times, even when scrolling up and down the page:

To enable it, just choose "As a floating icon" when setting your invite up. The right-hand side preview will display your change:
Creating and sending my web push message
1) Hit the "Engage" menu, hover the mouse pointer over "Web push", and click "Create".
2) A window will pop up. Choose "Web push", pick the website which will send your message, hit "Broadcast" and then "Next".

3) Enter your message title and click "Next".
4) Then choose how you'd like to add the link to your web push message - it can by your own URL or a landing page created in E-goi.

5) Now just type in your message text (you'll see a preview on the right-hand side). Under "Message link", you'll see the site or page address where people will be taken to when clicking through your message and then select a picture to make it snazzy. All set? Hit "Next" and send it out as you would any other E-goi campaign.



Will my invite and web push messages pop up on major browsers?
Yes. The invite will be displayed on all webpush-compatible desktop browsers (ie. Chrome, Firefox, Opera and Safari) as long as people aren't browsing anonymously. Your web push message will also slide in regardless of the site the user is browsing - and will be shown as a system notification even if they've closed their browser!
Mobile is a different kettle of fish though, as web push compatibility mostly depends on the browser and OS people use.
Will my invite and web push messages messages pop up on iPhones and iPads?
Yes as long as the user's iPhone or iPad has been updated to the latest version. Some caveats though:
You must...
Set your web push app in E-goi to use your own domain via Firebase config.
Add a Firebase-generated manifest.json file to your site's root folder.
The visitor must...
Ensure their iPhone or iPad iOS or iPadOS is up to at least version 16.4.
Add your site to their iPhone or iPad's Home Screen before accepting your web push invite (try encouraging your iPhone and iPad visitors to do it!).
Use Safari as their main browser, ensuring the "Request desktop site" option is not set to "Always".
If this seems way overkill from Apple (we do as well), keep in mind iOS and iPadOS web push support is still in its infancy - some of these limitations may end up not applying down the road.