E-goi can engage your site visitors with
instant browser-based messages
- aka "web push". Perfect to acquire leads and grow repeat customers!
You'll first be adding a notification invite to your website. Then simply create the message you want to send out. Anyone who say "yes" to your invite
will get your message in their own browser
(or even as a system notification if they've closed their browser).
Adding the invite to my site
1) Head over to the "Apps" menu and hit "Push apps". The push apps page will come up. Click the "Web push" tab and hit "Add".

2) Type in the website address which will display your invite and choose the contact list where E-goi will keep visitors who accepted the invite. The invite URL is usually the same as your site's, but you can change it at will (it'll replace "example" as shown below).



3) Then pick an image to be shown alongside your invite and hit "Next" to customise the invite's title, text, colour and screen position. When you're done, hit "Next" again to customise the invite confirmation. Lastly, hit "Next" once more to grab the HTML code E-goi has generated for you. Just plug this code snippet in your website (under the same location where you paste tracking codes, such as Google Analytics) and click "Done".

4) Now simply go to your website using Chrome, Firefox or Opera and you should see your invite popping up :)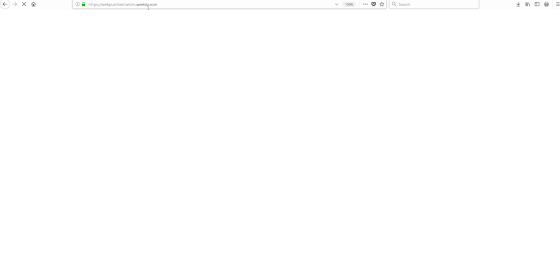 Can I use a floating icon as my invite instead of a window?
Sure! The good thing about this is that your invite icon will be visible at all times, even when scrolling up and down the page:

To enable it, just choose "As a floating icon" when setting your invite up. The right-hand side preview will display your change:
Creating and sending my web push message
1) Head over to the "Campaigns" menu and hit "Create". A window will pop up. Choose "Web push", pick the website which will send your message, hit "Broadcast" and then "Next".

2) Enter your message title and click "Next".

3) Now just type in your message text (you'll see a preview on the right-hand side). Under "Message link", enter the site or webpage address where people will be taken to when clicking through your message and then select a picture to make it snazzy. All set? Hit "Next" and send it out as you would any other E-goi campaign.



Will my invite and web push messages pop up on all major browsers?
Yes. The invite will be displayed on all webpush-compatible browsers (ie. Chrome, Firefox, Opera and soon Safari) as long as people aren't browsing anonymously. Your web push message will also slide in regardless of the site the user is browsing - and will be shown as a system notification even if they've closed their browser!